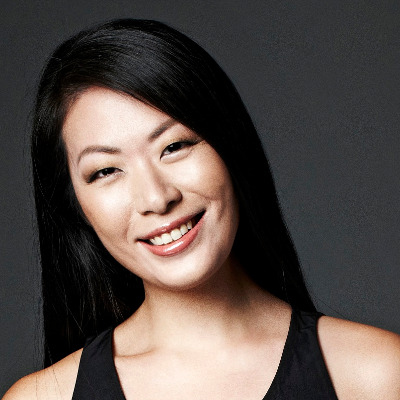 BEATRICE CHIA-RICHMOND
BEST DIRECTOR The Straits Times Life! Theatre Awards 2002

PLAY OF THE YEAR The Straits Times Life! Theatre Awards 2004

BEST ACTRESS The Straits Times Life! Theatre Awards 2005

YOUNG ARTIST AWARD National Arts Council 2006

3rd Winner Asean New Media Arts Competition, 2007

#1 ENTERTAINMENT POWER LIST The Straits Times Life!, 2011

#3 ARTS & ENTERTAINMENT POWER LIST The Straits Times Life! 2012

Great Women of Our Time Singapore Women's Weekly 2015
One of Singapore's most prominent creative figures, Beatrice Chia- Richmond is a multi award-winning Theatre Director, Television Director, Creative Director and Actress. Her works are an explosive combination of strong text, a provocative approach, bold designs, purposeful direction and consistent critical acclaim.
Beatrice graduated from the Guildhall School of Music and Drama, United Kingdom, in 1996 with a BA (Hons) in Performing Arts. Upon her return to Singapore, she embarked on a multi-faceted career in onstage, on television and film.
Beatrice began directing in 2001. Her critically acclaimed directorial debut – SHOPPING and F***ING won "Best Director" at the 2001 DBS Life! Theatre Awards. In 2003, her acclaimed production of BENT was awarded "Play of the Year" in the Straits Times Life! Theatre Awards. Since then she has gone on to direct 45 productions. Her theatre productions include the musicals CABARET (2006, starring Asian superstar Fei Xiang), TROPICANA (2017, a musical based on Singapore's first adult-themed cabaret), ARMYDAZE 2 (2017, a long awaited sequel to Singapore's best-loved comedy) and PRIVATE PARTS (2018, a restaging of Michael Chiang's 1989 play on transgenders.)
Beatrice was appointed Creative Director for the National Day Parade 2011. She is the first female director ever to receive this appointment. In 2013, she was appointed the Creative Director for the Opening and Closing Ceremonies for the 28th South-East Asian Games held at the new National Stadium in June 2015, broadcasting live to over 600M viewers. She was also the Creative Director of the 2016 National Day Parade. In 2019, she was appointed as the Creative Director of the Bicentennial Experience, a critically acclaimed Multimedia Experiential marquee event for Singapore's Bicentennial commemoration.
Beatrice started directing for television in 2019. She has directed AFTERLOVE (10-part drama series) and Michael Chiang's MIXED SIGNALS (13 part comedy series) for Mediacorp Studios. She is currently in pre-production for another 2 television series.
During the pandemic, Beatrice was appointed as Creative Director for the Opening & Closing Ceremonies of the inaugural Global Esports Games 2022.